Convince folks to join our email list ✅
Good email content that resonates ✅
What next?
Next, we wanna make sure they have a great experience reading our emails.
Here are 6 things anyone can easily do to provide a great reading experience for their subscribers 👇
.
🟡 Include "alt text" for images
The tool subscribers use to read emails is called the email client.
It's common for email clients to block images by default.
Hence it's wise to include an "alt text" attribute for images.
Basically, "alt text" is text that describes the image when it's blocked from loading.
This way, even when email clients block images, readers can still get a sense of what the images are about.
Tip: use an enticing alt text.
E.g.
A/ Enable images to see this SEO secret
vs
B/ Why the most important factor in SEO is backlinks
==
Which is more enticing? A or B?
.
🟡 Big enough text that's easily readable
50-60% of folks check their emails on mobile devices.
A small text size makes our emails hard to read.
Folks have to zoom in using their fingers & keep scrolling left & right to read our content.
.
🟡 Small width
A study by Baymard Institute shows a small width (50-75 chars) makes for an easier read.
The eye doesn't have to keep rolling from one extreme left to another extreme right.
.
🟡 Mobile responsive
As said above, 50-60% people check their emails on mobile devices.
It's crucial to provide a great experience for mobile users.
So they're more likely to open our future emails.
.
🟡 Short sentences & paragraphs
Use 1 – 2 sentences for every paragraph for easy reading.
And to create lots of whitespace.
I use mostly 1.
So as not to scare readers with big blocks of text 😫
==
Small text vs Big text 👇
Huge paragraphs vs Short paragraphs 👇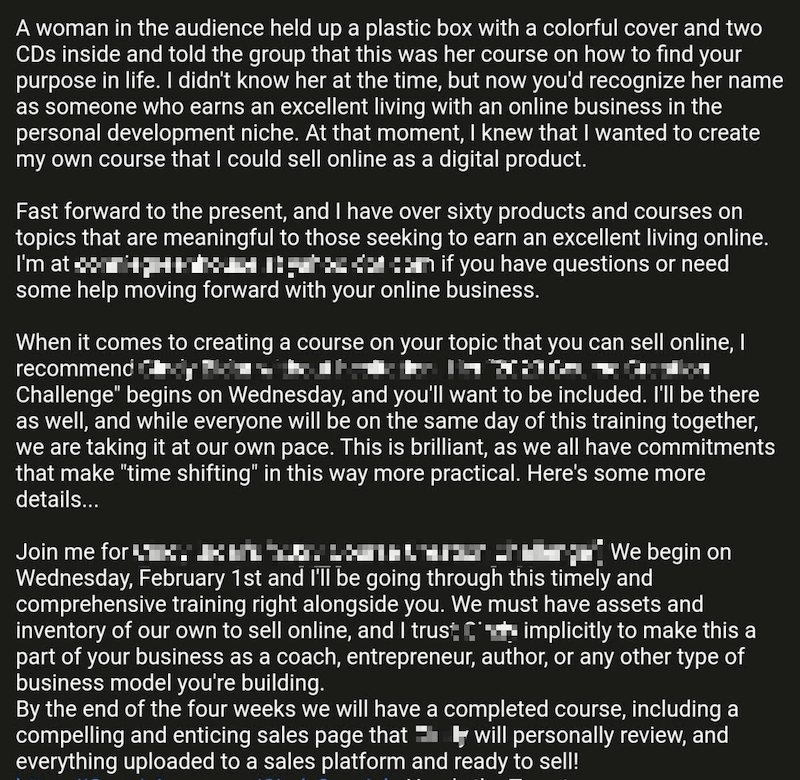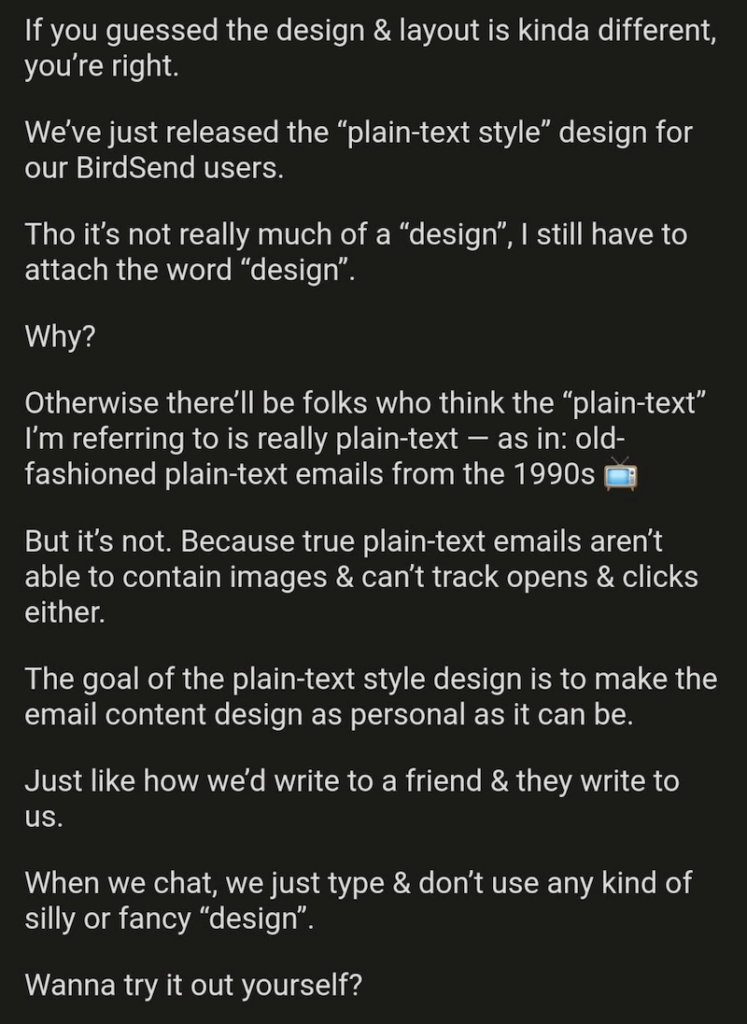 .
🟡 Clear & clean formatting
If it's a transition from a main point to another, use headings or at least bold the sub-headline.
If needed, use a dot (.) to act as a line separator to create a clear distinction between each point.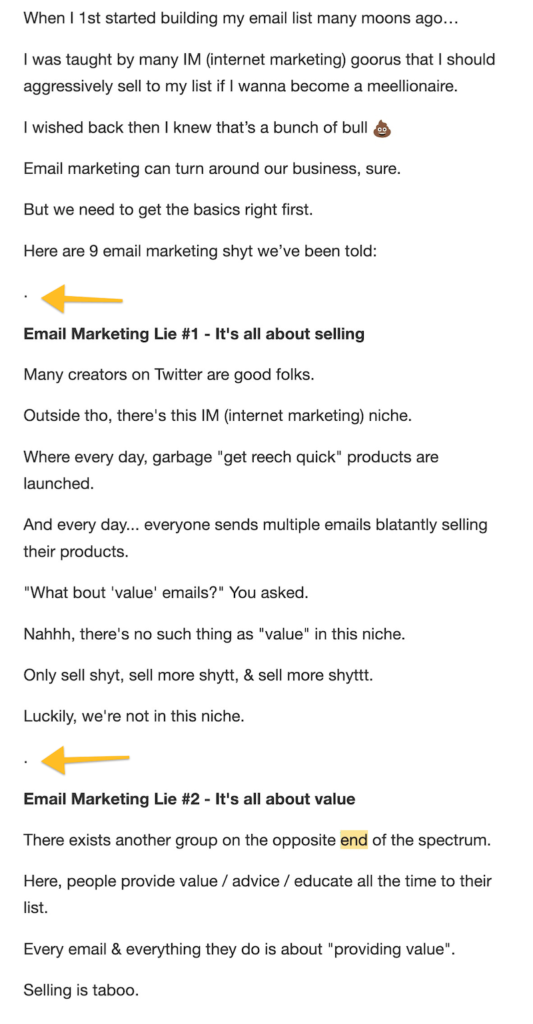 .
I discovered how to get emails outta Gmail's Promo Tab…
After sending more than 1.4 billion emails via my email marketing tool, BirdSend.
Here's a case study on how I got my & my clients' emails outta Promo Tab & boosted open rates by 21% – 76%